I am having a hard timing grasping that I am 30 weeks pregnant. It seems like yesterday I found out. Baby M will be here before we know it. It's so hard to believe. Things continue to go in a positive direction. I had my doctor appointment this morning. She is please with how good this pregnancy has been. Heart beat was about 140. Baby M must not have like being interrupted today cause he kicked the doctor. It was cute. I go back in another two weeks.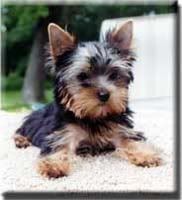 Baby M is about the size of this little guy. Hard to believe. He should weigh about 3 lbs and be about 15.5" long at less hairy and of course cuter. Fingernails and toenails are finally finished parents great fear and anguish the first time they try to cut those little daggers! Plus, the bone marrow is completely in charge of red-blood-cell production now. Baby is starting to shed his lanugo—the downy hair that was covering his skin. Now that he's chubbier and better able to regulate his body temp, he doesn't need to sport a fur coat 24/7.
Hope everyone is ready for the holidays. I am trying to get there. I haven't been this far behind ever. Oh well this month has surely been hectic.
Jason, Baby M, and I wish you all a Merry Christmas. Til next week.
Love to all