3 weeks til my due date. Hard to believe. I am still feeling pretty good. It's hard to imagine this pregnancy is almost over. I will say I have been super blessed this has been a walk in the park. Pregnancy for me this time around is nothing like I had envisioned and I am truly thankful.
At this point babies vary in size, but the average length is between 19 and 20 inches and most babies weigh approximately 6 pounds. The size of a large mouth bass( that was for you Julie) or watermelon.
Huge news this week: I'm carrying a full-term baby! If I were to go into labor today, all systems would be a go. Woohoo! Even though I can't wait for the little bambino to quite literally rear his head, keep in mind that your bun benefits from every day in the oven. Other ticker-tape-worthy developments: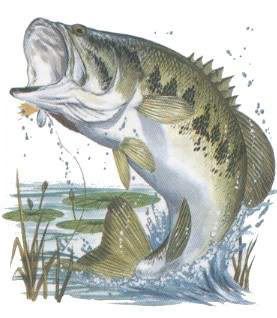 Baby's growth slows down dramatically this week, which is great news for your birth canal. His bones are still soft and pliable and will solidify after he's born. More great news for your birth canal.
Baby M busy practicing for "life on the outside," working on his breathing, sucking, sleeping, gazing and peeing abilities. The only thing he can't practice yet is his ability to scream at the top of his lungs when he's hungry—but he'll do plenty of that in a few weeks.
I have my weekly appointment on Friday afternoon. Will update shortly after.
Til then-
Love to all-
Jina and Baby M